Vendors are essential for your celebration – Finding the Specialists in this tech age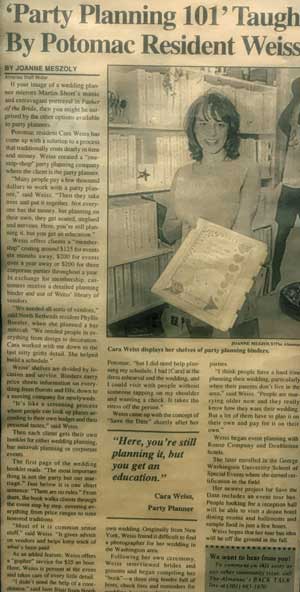 Here's our take on the industry
In 1999, when I first started my company, I didn't realize it but apparently I was building "The Knot"/"Wedding Wire". I was using AOL dial up (you can google what this is if you were born after 2005) and working in my home loft. My goal was to help people plan parties and find the vendors that matched their needs. There was no such thing as a website, let alone Facebook or any computer assistance. I knew all the vendors personally and had all of their information inside of their very own notebook on my shelves. As websites become "a thing" our vendor information became less needed as clients could "find" vendors on their own. Now, today – it has come back full circle. The internet is too overwhelming. Anyone can "say" they are a photographer but not know what a camera is. Anyone can be a chef but not be cooking in a certified kitchen. Anyone can say they are a party planner but not be insured, registered, trained and certified.
What this all means:
We are planners but we also specialize in helping you find the right vendor to match your specific needs, budgets and personalities without getting overwhelmed by too many choices. Our staff always stays informed and educated. We attend multiple industry events to stay in contact with our peers. We schedule one on one meetings with vendors to stay informed and to provide the best education to our clients about each vendor we know. WE insure our vendors are reliable, insured, professionals who will bring their A game to your event. You don't have to spend a fortune to get an A gamer, you just need to know who they are. We at SAVE The DATE, LLC EVENTS do our homework regularly to provide you with numerous choices of different priced vendors, different personalities, ages, and different experienced vendors whose experience goes beyond a google search.