Go ZOOM LIVE with us!
EVENT PLANNING ZOOM WORKSHOPS
REGISTER TODAY TO PIY…WSH (PLAN IT YOURSELF…WITH SOME HELP)!
Workshop Wednesdays" is a series of interactive classes to educate you on how to plan your own event. Classes will be held virtually with you in attendance and lead by Cara Weiss. They will consist of different topics regarding weddings, Bar/Bat Mitzvah's and more! Follow our Facebook page and continue to visit our website to get informed on weekly dates and topics.
Every Wednesday you can look forward to a class specifically geared towards planning your wedding or you can join in the class that is similar yet specifically geared towards planning your child's simcha (Bar/Bat Mitzvah celebration). We have taken our knowledge and our expert 30+ years of experience along with our previously successful class power points and pulled together a series of workshops that you will enjoy and you will also appreciate the knowledge that you receive for your present and future planning all while learning from the comfort of your home.
Each Wednesday, Cara will go in dive into all the aspects that go into how YOU can plan your special event. The series will take you through the steps to prepare for an event from start to finish. We will cover such topics as vendor schedules, layouts, decor and we will also include discussions on planning events during the covid 19 pandemic and how to prepare your back up plan b and c if there is a coved 20. Just like SAVE The DATE, LLC EVENTS, this series will be informative, casual, yet, high energy to give you the confidence you need to plan an amazing event. Register today so you do not miss out on this one of a kind opportunity!
Register today so you can join our Online Zoom Workshops for a donation of $20 prepaid
all proceeds to be donated to The Brain Aneurysm Foundation
Classes take place VIA ZOOM
($50 Donation Day of…call before 10 am Day of 301-351-2100 to pay via venmo)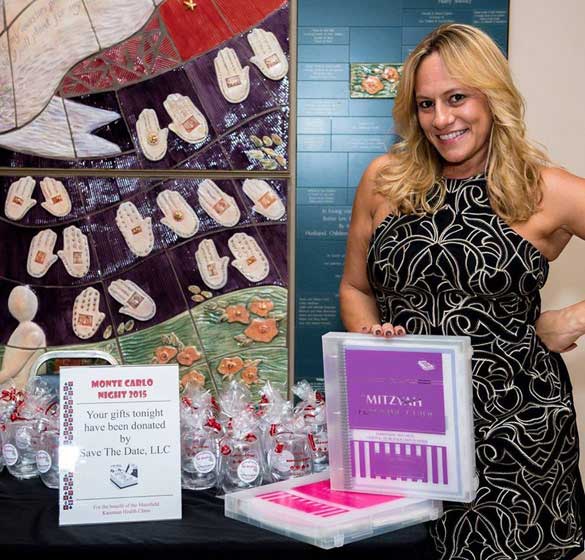 Date: Wednesday July 1
Time: 1:00 – Workshop Wednesday Introduction Class
Winner of our June giveaway, and register today only for our weekly prizes:
All about planning – For today's class we will bring everyone up to date with the state of the industry with up to the minute recommendations and changes. We will offer our insight based on Government mandates, vendor suggestions, and team meetings. We will briefly describe what our other classes will be and what our workshops will include, how they will be structured and tell you about our weekly Wednesday surprises. You will sign off feeling confident knowing what steps you should be taking for the next few months and how joining our workshops will help you to stay focused and enjoy the planning process. We are here to teach YOU how to prepare yourself for your wedding and simcha planning today or in the future. Lastly, we will update you on what others have been doing to keep the faith and carry on with Social DISTANCING at events now and in the future?
Register Now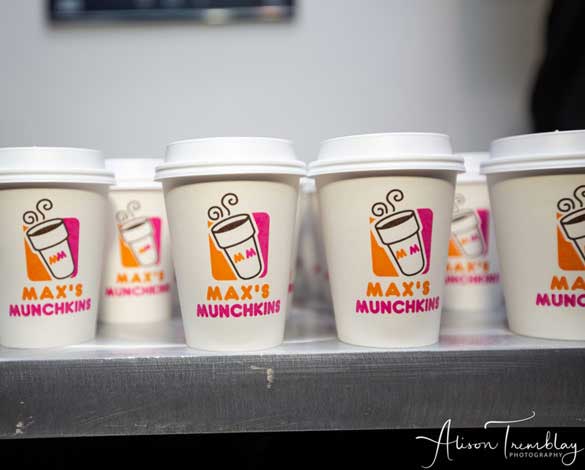 Date: Wednesday July 8
Time: 11:30 – Wedding Planning Workshop:
Wedding Preparation – How to begin planning and organizing the steps to take and keeping yourself organized while planning
Register For Bar/Bat Mitzvah Workshops Now
Time: 1:30 – Bar/Bat Mitzvah Planning Workshop:
Simcha Preparation – How to begin planning and organizing the steps to take and keeping yourself organized while planning
Register For Bar/Bat Mitzvah Workshops Now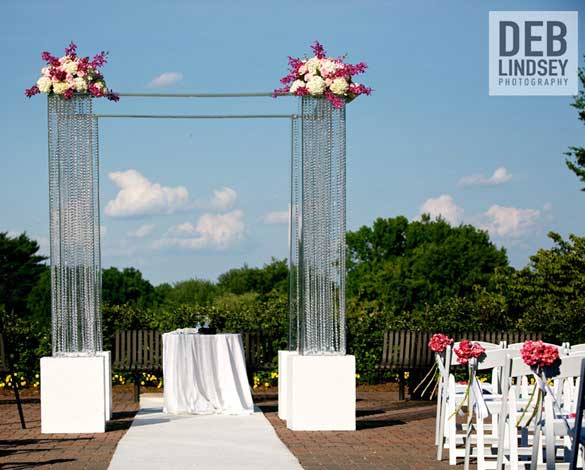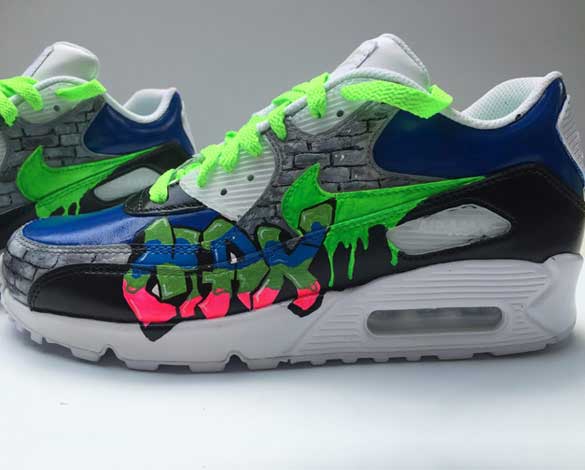 Date: Wednesday July 22
Time: 11:30 – Wedding Planning Workshop:
Making a Wedding Schedule – The day of event schedule. What works, What doesn't, and Who will be in charge?
Register For Wedding Workshops Now
Time: 1:30 – Bar/Bat Mitzvah Planning Workshop:
Making a simcha Schedule – The day of event schedule. What works, What doesn't, and Who will be in charge?
Register For Bar/Bat Mitzvah Workshops Now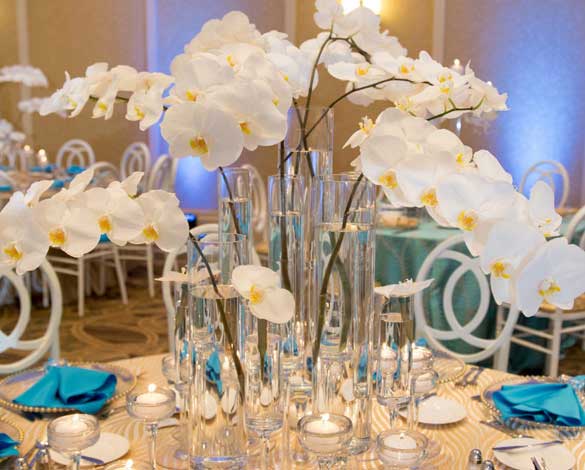 Date: Wednesday July 29
Time: 11:30 – Wedding Planning Workshop:
Designing a Wedding party room and ceremony – How do I make my room work with social Distancing, have a plan for more guests as the rules change and how can I make everyone forget that we are following rules?
Register for Wedding Workshops Now
Time: 1:30 – Bar/Bat Mitzvah Panning Workshop:
Designing a simcha party room – How do I make my room work with social Distancing, have a plan for more guests as the rules change and how can I make everyone forget that we are following rules?
Register For Bar/Bat Mitzvah Workshops Now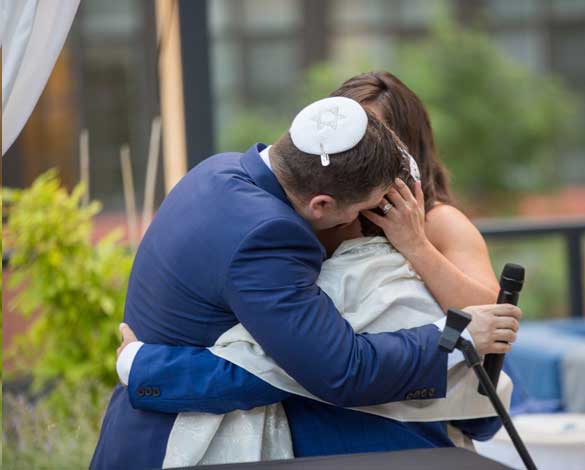 Date: Wednesday August 5
Time: 11:30 – Wedding Planning Workshop:
Updates on Wedding Covid Style – Lots of changes in the world daily. What is the most up to date information that you need to think about for your event? It's question and answer day. Get personal help on any of your issues and talk amongst one another to get ideas.
Register For Wedding Workshops Now
Time: 1:30 – Bar/Bat Mitzvah Planning Workshop:
Updates on Simcha Covid Style – Lots of changes in the world daily. What is the most up to date information that you need to think about for your event? It's question and answer day. Get personal help on any of your issues and talk amongst one another to get ideas.
Register For Bar/Bat Mitzvah Workshops Now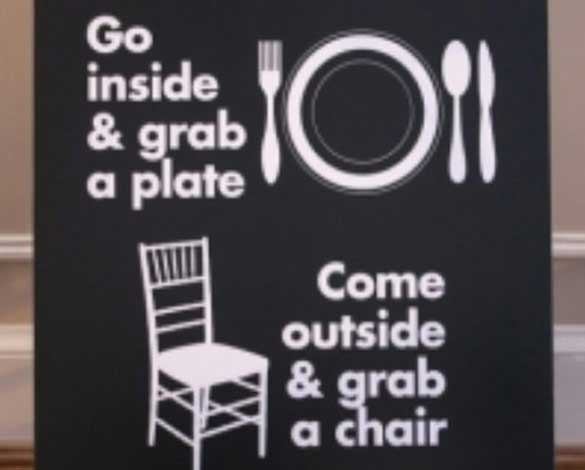 Date: Wednesday August 12
Time: 11:30 – Wedding Planning Workshop:
Making your wedding yours – Need we say more? This class will be the most fun because now you have all of the parts, we can now help you to understand what you can do with them to make this celebration special for you?
Register For Wedding Workshops Now
Time: 1:30 – Bar/Bat Mitzvah Planning Workshop:
Making your simcha yours – Need we say more? This class will be the most fun because now you have all of the parts, we can now help you to understand what you can do with them to make this celebration special for you?
Register For Bar/Bat Mitzvah Workshops Now
Classes will take place based out of our Potomac, MD offices for you to join in via zoom during your workshop! Register here …

1.5 hours of your smartest purchase yet during covid 19